World
Last minute: British warship found notice to switch Black Sea to Turkey
TURKEY APPROVED
Following this decision by the United States, England announced that it would send warships to the region in May. According to news announced by Britain's The Sunday Times, Type 45 destroyers and Type 23 class frigates were expected to be dispatched to the Black Sea in May.
According to a last minute development in the wake of the declaration made by the UK, Turkey found itself in the declaration of warships to pass through the Bosphorus.
The claim is determined in accordance with the Montreux Convention, supposedly approved by Turkey.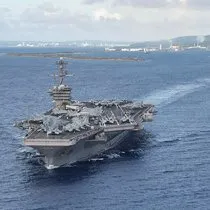 The United States took a step back: the last minute Donbass move from Great Britain …